Home
Courts
By District
3rd Judicial District
Home
Courts
By District
3rd Judicial District
==================================================
Face Coverings:
All persons in the Huerfano County Combined Courthouse, and the third floor of the Las Animas County Courthouse, except as set out below, must wear a face covering at all times. Any person who cannot wear a face covering for medical reasons may have contact with the Courts and probation by telephone, the US mail or by email.
a. A face covering is a mask or other item made of cloth or paper which may be worn in such a manner as to cover the person's mouth and nose. A cloth or paper mask must be made of material that is thick enough and with a sufficient weave that when the mask is held up to the light, objects beyond it are not visible except as a shadow, through the mask. Clear plastic face shields are acceptable substitutes if they wrap around the sides of the wearer's face and extend to below the chin. The face covering must be worn correctly at all times in order to cover the nose and mouth of the wearer. Individual judges may allow or instruct persons wearing masks in their courtroom to remove them briefly if needed in the course of a hearing if the judicial officer deems it necessary to see the entire face of a witness. Witnesses who are testifying behind clear glass-like screen may remove their mask while testifying.
b. Any person who wishes to enter either courthouse for judicial business who does not have a face covering may obtain one at the security screening station. The District will provide a mask, free of charge, to that person, so long as the District's supply lasts. The 3rd Judicial District has a limited supply of masks and when it has exhausted its supply, the requirement that the security deputies or the clerk's office hand them out will be suspended until such time as a supplemental supply is procured by the district.
Social Distancing
The courtrooms and offices will retrun to 6 feet of social distancing.
Jury Trials
The Courts in both counties have developed safety precautions in order to go forward with jury trials. Currently, all courts are proceeding with jury trials which include a COVID screen prior to jury selection. All courts have been fitted with plexiglass and will maintain 6 feet of social distancing.
B. Court Operations and Authorization for Remote Proceedings
The 3rd Judicial District Courts and Probation continues to remain open, Monday through Friday, 8 AM t0 12 noon and 1 PM – 4 PM. with full staff capabilities.

All courtrooms have been conducting court hearings through a hybrid of WebEx and in person hearings. At this time cases per Criminal procedure Rule Crim.P. 43 (f) may be held by WebEx in the discretion of the judicial officer. Cases to be held by WebEx with permission of attorney and/or defendant may be held via WebEx on request of counsel or parties and with permission of the Court.
C. Limitations on Entry to Facilities:
1. Persons who meet any of the below criteria are prohibited from entering the Huerfano County Combined Courts building or the Las Animas County Combined Court facility including the Courtroom, the Clerk's office, the probation department and judge's chambers.
a. Anyone who has been diagnosed with COVID-19 within the last 14 days. Once 14 days have passed from the date of the person's diagnosis and so long as that person no longer exhibits symptoms of Covid-19 as set forth in subparagraph b below; the person may freely enter the facilities, subject to the other restrictions of this order.
b. Anyone who is experiencing a fever, cough, shortness of breath, any respiratory illness symptoms, muscle aches, sore throat, a new loss of taste or smell or chills, nausea, diarrhea, or a tickle or scratchy feeling at the back of the throat. Individual judges may make exceptions to this rule if the judge is aware that the person exhibiting such symptoms was previously diagnosed as having Covid-19, if that diagnoses was completed more than 14 days prior to the date the exception is made.
c) If a party to a case is unable to appear due to COVID issues they will be required to submit medical documentation in order to avoid an arrest warrant being issued for their failure to appear.
If any of these three criteria apply, please call the appropriate Clerk's Office to reschedule your court date or request to appear by telephone if you are not represented by an attorney or contact your attorney to file a request for a continuance or a telephone appearance. If you are subpoenaed as a witness in a case, please contact the attorney or party issuing the subpoena to explain the circumstances and discuss the options:
Walsenburg – (719) 793-7100
Trinidad – (719) 846-3316

Protocol for In-Person Proceedings
a. All in person proceedings shall be limited to the number of persons in each courtroom to maintain 6 feet of social distancing in compliance with the local Health Department guidelines and may be subject to change if those guidelines are modified or additional guidelines are instituted by future orders of the Governor and health department.
b. In individual cases, the presiding Judge has the authority to enter orders to address issues specific to the needs of the case, so long as those orders are not less restrictive than the mandatory procedures for all cases set forth in this Order or in the Chief Justice's Orders of March 16, 2020, March 20, 2020, April 16, 2020, May 5, 2020, July 1, 2021 , and August 2021.
c. All parties are encouraged to maximize the use of electronic means to permit the remote appearance of counsel, parties, witnesses, and other persons interested in the proceeding, even during in-person hearings, subject to the orders of the judicial officer.
e. Bond Forfeitures: There will be no automatic stay of professional bond forfeitures.
---
---
Juvenile Detentions
Chief Judge Order 20-08 - Regarding Juvenile Detentions during COVID-19 Operations
---
---
Victim Assistance
For Victim Assistance, Useful Public Service questions or if you are unable to reach your probation officer please contact probation reception in your location to reschedule your appointment at:
---
---
Family Court Facilitator:
HUERFANO COUNTY
Please contact Bob Major at robert.major@judicial.state.co.us or (719) 793-7118
LAS ANIMAS COUNTY
Please contact Kerry Gabrielson at kerry.gabrielson@judicial.state.co.us or (719) 497-8246

---
Self-Help Center
• General Legal information
• Assistance with court-forms
• Questions about getting ready for a virtual WebEx hearing
• Preparing for a hearing
We are available to assist self-represented litigants via email, telephone, video conference, if needed in-person.
Please contact:
Huerfano County: Kate Johnson kathryn.johnson@judicial.state.co.us (719) 793-7113
Las Animas County: Kerry Gabrielson kerry.gabrielson@judicial.state.co.us (719) 497-8246
---
Court Filings:
Starting July 1st email filings will no longer be accepted.
Filings can be done in-person or via regular mail:
Huerfano County Combined Courts
200 W. 5th St
Suite 141
Walsenburg CO 81089
Huerfano County Probation Department
200 W. 5th St
Suite 121
Walsenburg CO 81089
Las Animas County
200 E. 1st St.
Room 304
Trinidad CO 81082
---
The following sources should be frequently consulted to determine the most current information. If you have symptoms and think you have been exposed, call a health care provider.
=================================================
Transcripts and Audio Recording Requests
Huerfano County Judicial Center


200 West 5th Street
Suite 141
Walsenburg, CO 81089
Directions/Map

719-793-7100
719-738-5717 (fax)

View hours and other information
Las Animas County Courthouse


200 E. 1st St.
Room 304
Trinidad, CO 81082
Directions/Map

719-846-3316
719-497-8267 (fax)

View hours and other information
County Courts
Huerfano County
Las Animas County
Special Announcements
IT'S READY, TAKE A LOOK HERE
New Courthouse in Huerfano County.
=================
=================
COVID RESOURCES
Housing, Rent, Mortgage Assistance State of Colorado
Restorative Justice Colorado has gathered a broad overview of supportive tools and resources for parenting, general well-being, and mental health.
=================
Huerfano County Court Civil Return Dates are held on Thursdays at 10:00 a.m.
Las Animas County Court Civil Return Dates are held on Monday thru Friday at 10:30 a.m.
=================
Please note that both Las Animas County & Huerfano County do NOT accept fax filings.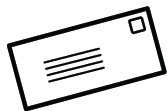 - Icon design: Transcend.net and 3rd Judicial District -