Home
Courts
By District
3rd Judicial District
Home
Courts
By District
3rd Judicial District
Go to your
WebEx Court Hearing

or Scan this QR code

Just point your phone's camera to the code. No need to download an app

Download instructions

for virtual WebEx hearings here.
==================================================
SPECIAL COVID-19 NEWS
Changes in Court Operations starting on December 3, 2020:
All criminal court cases as described in amended rule Crim.P. 43 (f) will be held by WebEx with all other

cases held by WebEx with permission of attorney and/or defendant.

All civil cases will be held by WebEx.
Matters of public safety will continue to be held in the Courthouse with appropriate safeguards in place for social distancing. Some matters of public safety may be held via WebEx at the discretion of

each Judicial Officer

and to comply with Crim.P 43
All in person proceedings shall be limited to no more than 10 participants in the courtroom (including

judicial officers, clerks, deputies, attorneys, witnesses, professionals, parties and spectators) at all times.
The 3

rd

Judicial District Courts and Probation will remain open from Monday through Friday, 8 AM

t0 12 noon and 1 PM – 4 PM. with a reduced staff.

Due to lack of security both courthouses will be closed

December 24 and 25, 2020 and December 31, 2020 and January 1, 2021.
All parties wishing to file documents with all

courts in each location shall utilize the drop box at the security station.

All parties wishing to

meet with any judicial employee shall make an appointment for an in-person meeting.
All persons entering the courthouses will be required to conform to the rules set forth by the Las Animas and Huerfano County Commissioners for entry into the building. See below under Limitations on Entry to Facilities.
• Jury trials for all courts will be suspended until March 1, 2021.
---
Limitations on Entry to Facilities:
1. Persons who meet any of the following criteria are PROHIBITED from entering either courthouse and instead should call the court to reschedule their court date, request to appear by phone, or receive further instructions:
Anyone diagnosed with COVID-19 and that does not have written verification that the person has received a subsequent test confirming that person is currently virus-free;
Anyone who has been in direct contact with someone who has been diagnosed with COVID-19 within the preceding fourteen days;
Anyone experiencing a fever, cough, shortness of breath, any other respiratory illness or flu-like symptoms
Anyone who screens in with temperature above 100.3 degrees, if testing is done at security.
2. If any of these three criteria apply, please call the appropriate Clerk's Office to reschedule your court date or request to appear by telephone if you are not represented by an attorney or contact your attorney to file a request for a continuance or a telephone appearance. If you are subpoenaed as a witness in a case, please contact the attorney or party issuing the subpoena to explain the circumstances and discuss the options:
Walsenburg – (719) 793-7100
Trinidad – (719) 846-3316

Until further notice, the court is complying with local health department guildelines that staff and all persons entering the courthouses are to wear surgical or cloth face coverings and may wear gloves in court and probation buildings if they so desire. Persons may also bring small plastic containers of hand sanitizer into court and probation buildings.
---
Juvenile Detentions
Chief Judge Order 20-08 - Regarding Juvenile Detentions during COVID-19 Operations
---
Jury reporting:
If you have been summoned for jury duty through MARCH 1, 2021, DO NOT REPORT. Any trials through this date have been or will be postponed.
You may contact the appropriate Jury Commissioner if you have any questions.
---
Victim Assistance
For Victim Assistance, Useful Public Service questions or if you are unable to reach your probation officer please contact probation reception in your location to reschedule your appointment at:
Walsenburg - (719) 793-7117
Trinidad - (719) 497-8268
---

Collections and payments
Collections intake and meetings will be conducted via telephone until further notice. You may complete an application for payment plan and email to collections. Payments may be made online at https://www.courts.state.co.us/Courts/District/Collections.cfm?District_ID=3
Currently, the courts are not taking in person payments. You may pay online, send payment in the U.S. mail, place payment in a drop box in each courthouse lobby or, in limited situations, pay by phone via credit card.
Please contact the appropriate collections investigator to schedule appointments or set up payment plans:
---
Family Court Facilitator:
Meetings with the family court facilitator will be conducted via telephone until further notice. Please contact Bob Major at robert.major@judicial.state.co.us or (719) 793-7118

---
Self-Help Center
• General Legal information
• Assistance with court-forms
• Questions about getting ready for a virtual WebEx hearing
• Preparing for a hearing
We are available to assist self-represented litigants via email, telephone or video conference until further notice. Please contact:
Huerfano County: Kate Johnson kathryn.johnson@judicial.state.co.us (719) 793-7113
Las Animas County: Susanne van der Meer
susanne.vandermeer@judicial.state.co.us (719) 497-8282
---
Court Filings:
You have three options to file documents:
1. Drop-box at the entrance of the court house, next to the security officers. Make sure to include your phone number.
2. Via regular mail:
Huerfano County Combined Courts
200 W. 5th St
Suite 141
Walsenburg CO 81089
Huerfano County Probation Department
200 W. 5th St
Suite 121
Walsenburg CO 81089
Las Animas County
200 E. 1st St.
Room 304
Trinidad CO 81082
3. For pro se parties only: Via email:
Huerfano County
HuerfanoCaseFilings@judicial.state.co.us
Las Animas County
LasAnimasCaseFilings@judicial.state.co.us
Include your phone number.
---
The following sources should be frequently consulted to determine the most current information. If you have symptoms and think you have been exposed, call a health care provider.
Las Animas & Huerfano County Health Department:

If you have general questions about COVID-19, you can call CO HELP at 303-389-1687 or 1-877-462-2911. You can also email COHELP@RMPDC.org for answers in English and Spanish (Español), Mandarin (???), and more.
Colorado Department of Public Health and Environment (CDHPE)
CO HELP: COVID-19 hotline: 303-389-1687 or 1-877-462-2911
Centers for Disease Control and Prevention (CDC)
=================================================
Transcripts and Audio Recording Requests
Huerfano County Judicial Center


200 West 5th Street
Suite 141
Walsenburg, CO 81089
Directions/Map

719-793-7100
719-793-5717 (fax)

View hours and other information
Las Animas County Courthouse


200 E. 1st St.
Room 304
Trinidad, CO 81082
Directions/Map

719-846-3316
719-497-8267 (fax)

View hours and other information
County Courts
Huerfano County
Las Animas County
Special Announcements
IT'S READY, TAKE A LOOK HERE
New Courthouse in Huerfano County.
=================
COVID RESOURCES
Housing, Rent, Mortgage Assistance State of Colorado
Restorative Justice Colorado has gathered a broad overview of supportive tools and resources for parenting, general well-being, and mental health.
=================
FIND HERE:
RECORDINGS OF SPECIAL EVENTS FOR LEGAL RESOURCE WEEK ON TUESDAY OCTOBER 27, 2020

2. LEGAL OPTIONS FOR RELATIVES RAISING CHILDREN

------------------------------
Huerfano County Court Civil Return Dates are held on Thursdays at 10:00 a.m.
Las Animas County Court Civil Return Dates are held on Monday thru Friday at 10:30 a.m.
-------------------------------
Please note that both Las Animas County & Huerfano County do NOT accept fax filings.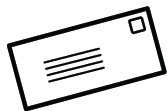 - Icon design: Transcend.net and 3rd Judicial District -