Home
Courts
By County
Cheyenne County
Home
Courts
By County
Cheyenne County
PUBLIC VIEWING OF LIVESTREAM:
Please CLICK HERE to view the public livestream for all divisions. If you are unsure which division pertains to the case you wish to view, please click here or the docket tab on the left navigation bar on our homepage.
Please complete a short survey to help improve services.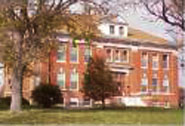 Cheyenne County Courthouse


51 S. 1st St., P.O. Box 696
Cheyenne Wells, CO 80810
Directions/Map

719-767-5649
719-931-0022 (fax)

View hours and other information