Home
Bios - Michelle Martinez-Thomas
Home
Bios - Michelle Martinez-Thomas
Michelle Martinez-Thomas - Magistrate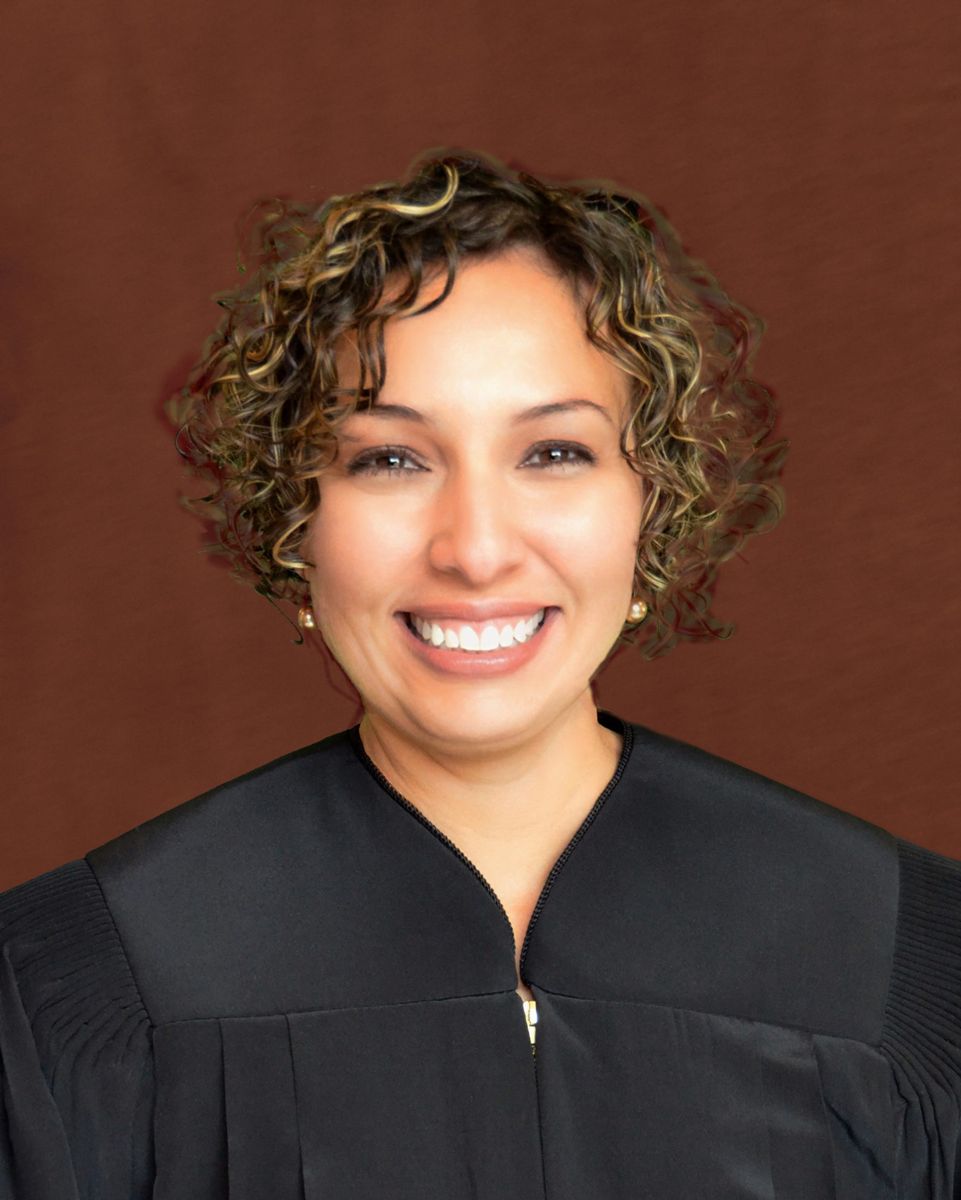 Michelle Martinez-Thomas is a proud native of Adams County. She grew up in various Adams County communities including Thornton, Commerce City and Northglenn. Michelle graduated from Northglenn High School and attended Colorado State University as a first-generation college student. As an undergraduate student, Michelle was a member of over a dozen student organizations, worked for Colorado's Lieutenant Governor, and interned for a United States Senator in Washington, D.C. As a student, Michelle received a number of awards for her leadership, commitment to diversity, and community involvement.
After college, Michelle worked for the Denver Mayor's Office of Workforce Development in the Summer Youth Employment Program, helping place low-income youth into summer employment positions. Later, she worked for a local nonprofit, Denver Area Youth Services, as a case manager for youth offenders.
Michelle earned her J.D. from the University of Denver in 2005. As a first-year law student, Michelle was elected as the first-ever treasurer of the National Latina/o Law Student Association. After serving two terms as the national treasurer, Michelle served as the national Vice Chair. Michelle worked for Denver Public Schools all though law school. In addition to maintaining employment, she interned in the Public Officials unit in the Colorado Attorney General's office, and later for the Colorado State Public Defender's office. Michelle was the recipient of the University of Denver Outstanding Law Student award and was the commencement speaker for her graduating class.
Prior to her appointment as a Magistrate, Michelle was a criminal defense attorney with the Colorado State Public Defenders office. For the last several years of her 10-year career as a Public Defender, Michelle specialized in juvenile defense. During her time as a Public Defender, Michelle was appointed to the Denver Mayor's Latino Advisory Council and served 2 terms. In 2009, the Colorado Hispanic Bar Association recognized Michelle with the Outstanding New Hispanic Lawyer award, recognizing her commitment to her practice and to the community. Michelle was also selected as the 17th Judicial District's Chair of the Juvenile Services Planning Committee, and remains in this position.
Throughout her career, Michelle has remained connected to the community. Michelle has coached high school mock trial teams, participated in mentorship programs for students of all ages and levels, sat on the board for the Colorado Hispanic Bar Association, and continues to speak to both k-12 and undergraduate students.
Michelle has maintained her deep connection, specifically, to Adams County – from coaching her son's basketball team in Commerce City, to having her wedding reception at the Adams County fairgrounds. A majority of Michelle's family lives in Adams County. Michelle's deep sense of pride in the community in which she serves is readily apparent. Perhaps more apparent is her pride in interacting with and serving the citizens and visitors of the county in which she grew up – Adams County.
More Information
Division: B1
Phone: 303-654-3255
1100 Judicial Center Drive
Brighton CO 80601
Directions/Map